Rethinking Temporary Housing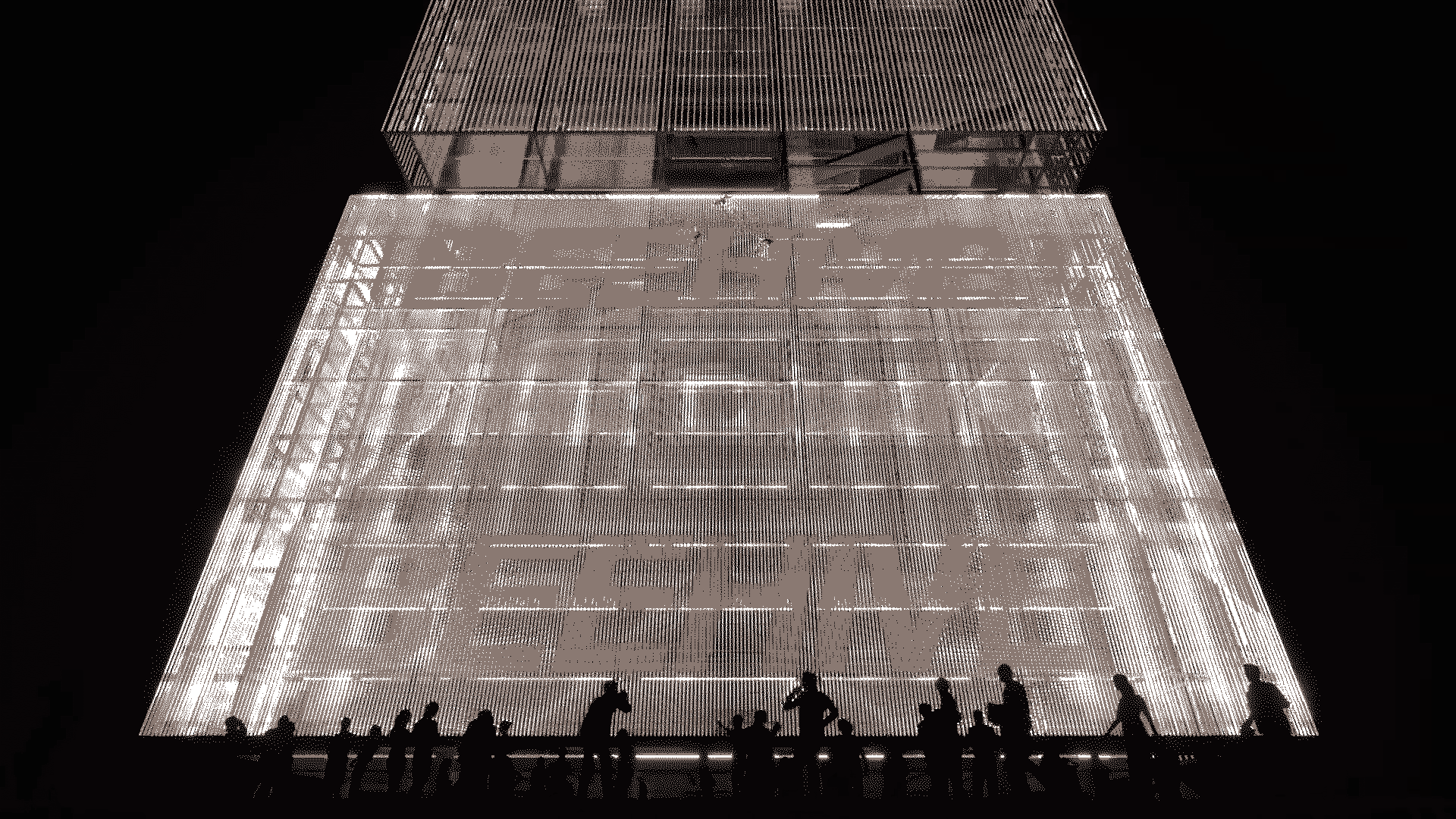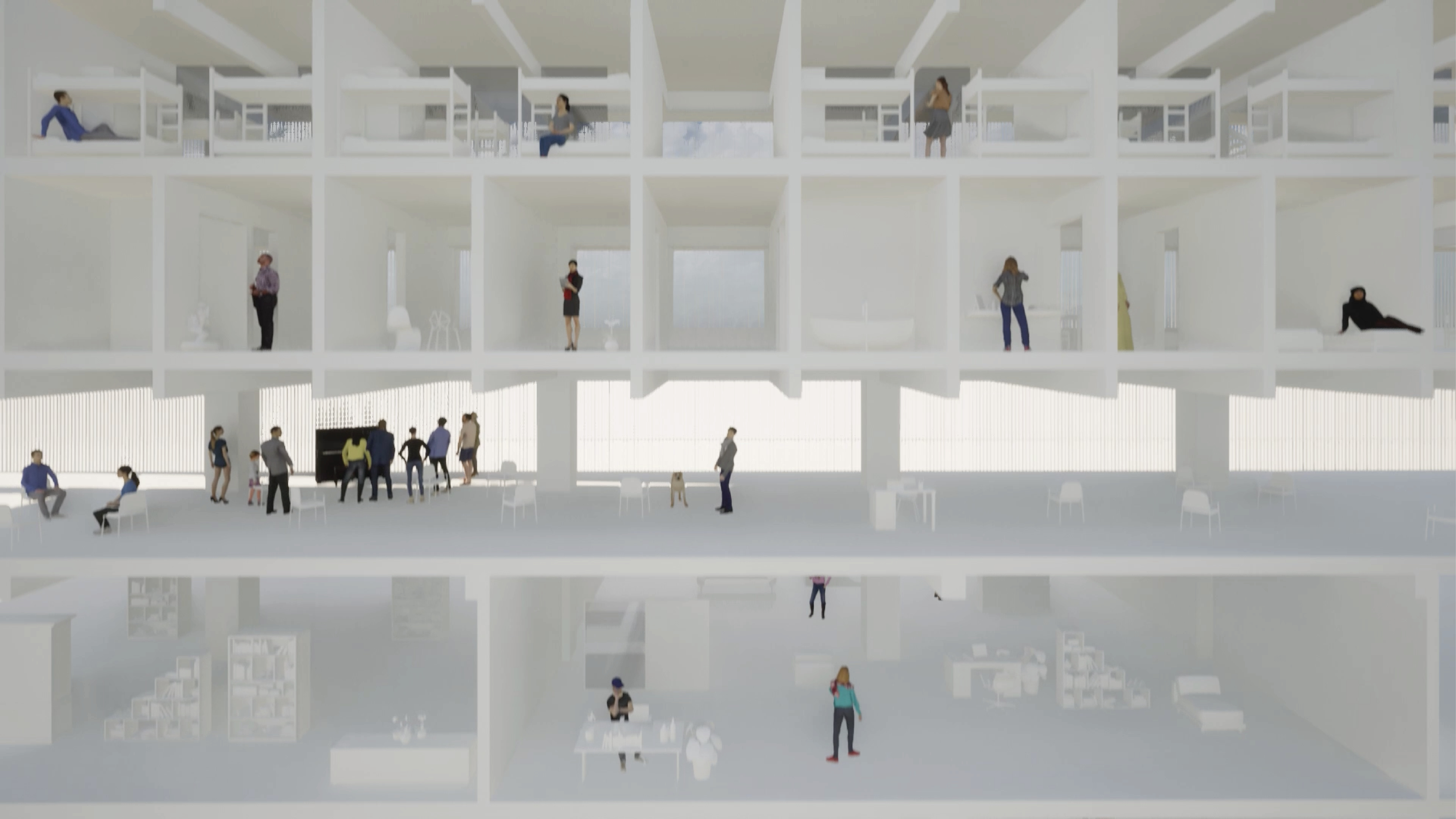 THE BEEHIVE
The Tower of Piraeus was built in 1972 but most floors have been empty, unfinished and unused. Intended as monument, demonstrating the power of the military regime it has become a symbol for vacancy, unfulfilled hopes and the incapacity of the government to rent and use the tower.
The Beehive is the result of a case study, in which the potential of the Tower of Piraeus to be repurposed as a building for temporary housing units has been analyzed. It combines temporary housing units for tourists, students, expats, homeless and refugees with office space and several public spaces including a park over two stories in the middle of the building.
The housing units are designed in a way, which allows them to be used by several different user groups. So there are shared flats fitting the needs of students as well as refugees, apartements which fit the needs of expats as well as tourists and refugee families and capsule units if somebody just wants to stay for a night. But there are two floors which serve only one user group. One serves as homeless accomodation and the other is reserved for refugees in order to provide enough privacy and safety for those who need or wish for it.
Public Spaces are scattered through the whole building and can be accessed by the inhabitants of the building as well as by citizens either through a lift or stairs which weave their way through the steel construction behind the screens. There is a public rooftop including gardening possibilities and a bar, there is a club, a gallery, a library, a park over two stories, a gym, co-working space, several cafés and restaurants and a public street market on the very bottom.
THE BILLBOARDS
As one of the only two high-rise building in the whole metropolitan area of Athens, the Tower of Piraeus can be seen from several kilometers. And even though most of the interior of the tower has not been in use, the façade has served for several years as the largest billboard in the whole region.
This idea becomes a key figure in our project. The whole building is being surrounded by a steel construct to which the light tubes are attached but which also serves as exterior circulation and balconies. The billboards are designed in a way to be seen from several different distances. On the bottom west the tubes are arranged tighter to allow public viewing of sport events or screening movies. Whereas the upper screens are for advertising reaching much larger distance
WHERE WE COME FROM.
LINK TO INTERVIEW