The studio confronts the students with some very big questions: How can we avoid the risk that large scale developments become detached from their surroundings and compete for space, resources and attention at the expense of existing neighborhoods and communities? How can we blur boundaries and create points of connection and co-habitation against the idea of an urban archipelago or fragmented and segregated city? How can we think of catalysts for new connections and co-dependencies between scales and across the city?


And how can we design in dialogue, in a situation that seems to exclude it from the start? Going through a process step by step, students develop collectively possible answers to these questions, resulting in a multivocal output that mirrors the complexity of the situation they have confronted themselves with.

Studio
The studio started in February 2020 and was structured in four cycles (Positioning, Collective Design, Collective Form and Vernissage). Moving beyond binaries and blurring the boundaries between 'us' and 'them', we invited the students to join us to develop concrete interventions that bring people with conflicting views and interests into dialogue to help create the conditions for co-creation and –habitation in Piraeus. Working in small groups, they defined their own focus and ways of working and expressing their project. The field trip to Piraeus was followed by a series of smaller and bigger online workshops and Design in Dialogue sessions. Students received input from others, and shifted between roles and positions, before they started developing the collective output which is presented here.
Piraeus
Piraeus is mostly known as the port of Athens. However, with a population of more than 160,000 people it is the 5th largest municipality in Greece and a community and destination in and of itself. Many of the inhabitants of Piraeus and surrounding towns are directly or indirectly dependent on the port for their livelihood. In 2017, state-owned Chinese shipping company COSCO gained majority shares over the port of Piraeus with the ambition to turn the port into a central hub in a growing global trade network that stretches from East China to South America.Faced with an influx of refugees and foreign investment, rising water levels and periods of severe drought, the coastal city and its diverse communities provide a critical context for architecture students to learn, experiment and generate ideas and design proposals for new and more sustainable forms of cohabitation. In February we visited Piraeus during a 4-day field trip. And, "have you ever wondered why we fly kites on Clean Monday?"

*
Design in Dialogue Lab
The physical space of the Chair of Architecture & Urban Transformation inside the ONA building, a repurposed industrial building in the neighborhood of Oerlikon in Zürich, Switzerland. As a versatile work and dialogue setting, it offers a variety of configurations that allow us to come together, test new ideas and practices and to reflect, share and relax. Combining theatrical elements with tools for co-production, the Lab offers the conditions for a variety of work sessions, informal gatherings, small presentations, collective cooking and public events.
Digital Studio
The Covid-19 pandemic forced the students and studio team members to self-isolate. We made a summary of the steps that the Chair of Architecture and Urban Transformation has taken in the course of the studio to secure a smooth transition from face-to-face to only teaching, while keeping the idea of co-creation and design in dialogue at the core of our shared endeavour. How can we still create together - and get closer to Piraeus - in times of social distancing?

Students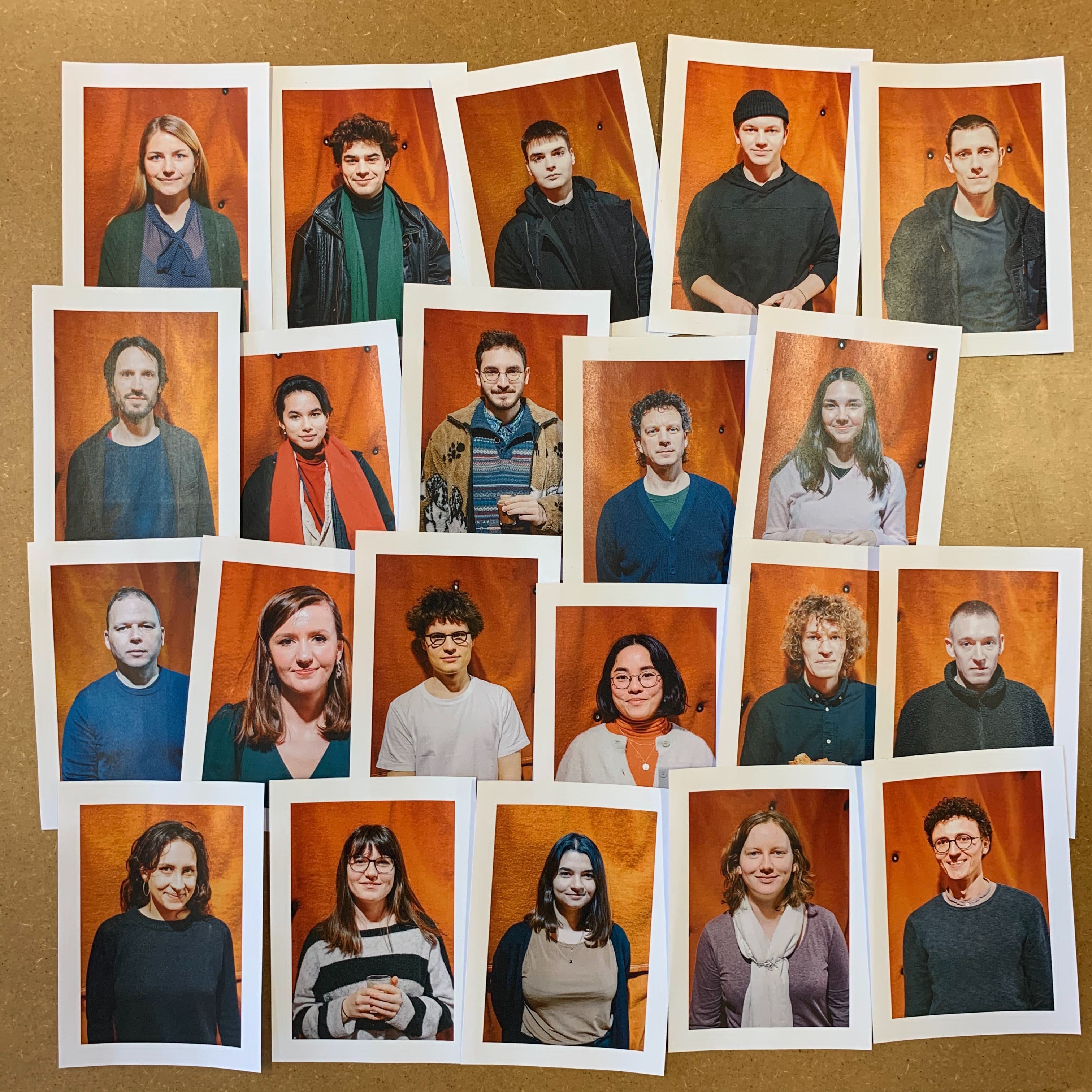 Sogol Amuzegar
Lea Andermatt
Leon Beck
Leon Dähler
Andreas Dietschweiler
Nadina Dollie
Tobias Etter
German Kiyyan
Sina Lengerer
Maurizio Mätzler
Clara Peter
Théophile Ray
Nicolas Rolle
Angela Roth
Timothy Schärer
Ekaterina Scholz
Emily Tobler
Janelle Woo

Thanks to
Panos Antoniadis
Nikos Belavilas
Ifigeneia Dimitrakou
Anastasia Frantzeskaki
Giorgos Gogos
L200
Kim Nørgaard Helmersen
Themistoklis Kalogerakos
Eirini Kasoumi
Nicholas Karachalis
Alison Killing
Angel Landonidis
Nikos Magouliotis
Eleni Myrivili
Anastasia Nechalioti
Eleni Papadaki
Theodora Papamichail
Ben Pohl
Jan Silberberger
Jonas Trittmann
Apostolis Tsikas
Kangela Tromokratisch
Maria-Athina Tzioka
Pili Vassiliou
Chair
Joël Berger
Seppe De Blust
Lukas Fink
Falma Fshazi
Evelyne Gordon
Michiel van Iersel
Moritz Köhler
Freek Persyn
Meghan Rolvien
Charlotte Schaeben
Ina Valkanova
NEWROPE
NEWROPE is the name we use for the Chair of Architecture & Urban Transformation and expresses the shared endeavour of rediscovering a territory, both as a shared history and a common future. The rediscovery of the territory comes with a reinvention of the large diversity of urban practices that inhabit and shape them. The chair is part of the department of Architecture of ETH Zürich and deals with the field of spatial design and social innovation, focusing both on innovative solutions and processes. The chair applies and investigates the idea of Design in Dialogue, or the belief that the complexities of our time can only be tackled collectively. The chair develops transdisciplinary ideas and answers, linking spatial and strategic knowledge to other disciplines and urban practitioners, with a radical openness to learn from others.


Studio Europe
Studio Europe is a platform bringing together three design studios of different chairs at ETH Zurich that are all dealing with architecture, urban design, territories and transformation and who simultaneously worked with their students on case studies in various parts of Southeast Europe.
ETH Zürich
ETH Zurich is a public research university in the city of Zürich, Switzerland. Founded in 1854, the Department of Architecture at ETH Zurich is an architecture school offering education in the fields of architecture, landscape architecture, urban planning, and urban design.